All About Oregon Daily Fantasy Sports
Back in the days, only the most dedicated sports fans were creating their fantasy teams, after hours and days looking through newspaper box scores. The Internet made DFS easy. Sports data is immediately available and categorized. You only need to read a review of the best daily fantasy sports sites, choose your platform, create a profile, and start playing. When it comes to Daily Fantasy Sports, Oregon is one of the best states to be in. All great sites operate legally.
Best Oregon DFS Betting Sites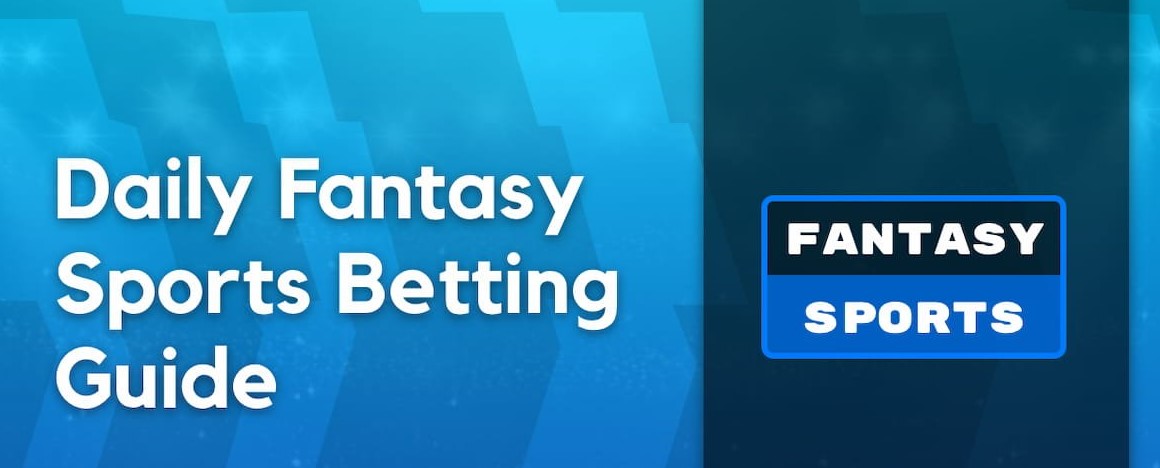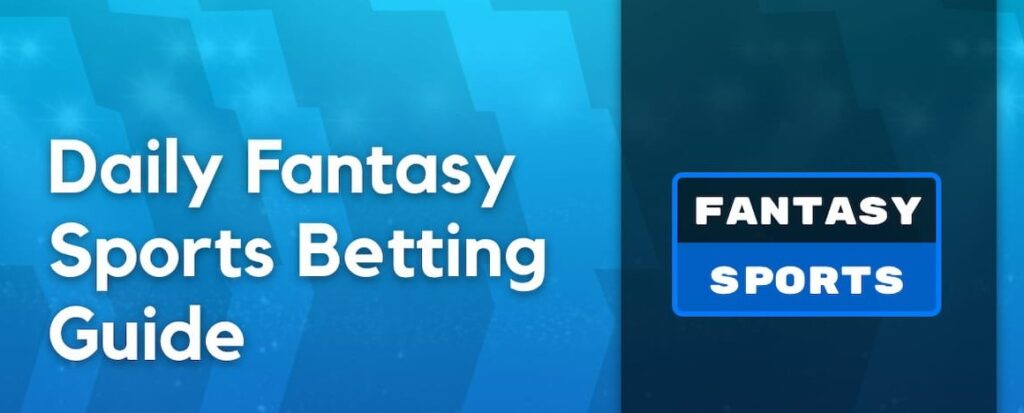 Oregon DFS Legalization and Playing Options
The states have control to determine gambling activities that are legal within their territories. In most states, DFS are seen not as gambling (a game of chance), but as an activity based on skill.
Oregon's legislature made an attempt to regulate the industry through the House Bill 2549 from 2017. The bill got to the stage of public hearing, but it was adjourned in committee.
Despite that, DFS legal operators are allowed to offer their services within the state. The lawmakers are not interested in regulating the industry too much. For now, you're allowed to enjoy this social activity on some of the best daily fantasy sports sites that legally accept Oregon players.
What Are Daily Fantasy Sports (DFS) in Oregon
To understand DFS contests, it's best to explain the general concept of fantasy sports first. The players of fantasy sports pick a team based on real players. They go through the scoring and roster requirements and get into the role of a team manager. Then, they compete against other teams over the course of the season.
Daily fantasy sports still involve following the best statistics, creating a team, and playing against other people. However, the contests have an outcome over a shorter period of time – a day or a week.
As a team manager, you put a team together and make important decisions: who plays today? To enter a competition, you'll spend buy-in points from your balance. This is the part that makes DFS similar to gambling. You have to make a deposit in order to create a team and enter competitions on the best real money DFS sites.
DFS Sites Allowed in Oregon
Oregon does not ban daily fantasy sports platforms. Currently, these are the best ones you can try:
DraftKings
FanDuel
FantasyDraft
Monkey Knife Fight
Yahoo Daily Fantasy
Boom Fantasy
DraftKings is the leader in the DFS industry. Its greatest advantage is the number of players that show up on the site. You'll have massive competition there, so you get chances to win huge amounts of money.
FanDuel is right behind DraftKings. The quality of the platform is essentially the same. But you get $20 as a welcome bonus (compared to $500 on DraftKings). The competition is not that fierce there. Maybe you won't win so much money, but beginners may get better odds.
The remaining platforms on the list are also safe fantasy sports sites. You can read reviews, browse around a few sites, and choose the one you like the most.
Types of DFS Sports Games
DFS contests are rather complex for beginners.
Here's a simple guide through the different contests you can enter:
✔ Salary Cap-Based Contests
This is the most popular DFS format. There is a salary cap set by the site, and each player in the league has a different (fictional) price tag attached to them. You have to choose a team based on player statistics and in accordance with your limited budget. Then, the real performance of those athletes in games will be translated into points for your team.
✔ Guaranteed Prize Pools
This is a form of a salary-cap contest. Each player is required to pay the entry fee that's set by the platform. Then, the teams compete and the top teams on the chart split the pool of money that was collected.
✔ Cash Games
In cash games, you focus on the floor of your players. The floor is the lowest possible score that you can predict. You want to choose players that will reach higher floors, so you'll score consistently good results with the team. Cash games come in two formats: head-to-head and 50/50.
✔ Head-to-Head
Head-to-head games put you against one opponent.
✔ 50/50
In 50/50 tournaments, the top half of the teams win a cash prize that's double the amount of the entry fee.
✔ Leagues
You can join a league through a DFS site. It will have anywhere from 3 to 100 teams that participate. The prize pool is often smaller, but the payout percentage is good.
✔ Tiers
Tiers are very popular on DraftKings. Each suggested player comes with an assigned Tier. Your lineup must include players from each Tier.
✔ Beat the Score
To win this kind of bet with your DFS team, you have to surpass a pre-set score with it.
✔ Showdown Captain Mode
This is the most liberal type of DFS play. You are allowed to create your team in any way you like.
✔ Single Game
This is a popular type of game on FanDuel. You can use athletes who play in the same single game.
✔ Parlay, Prop and Prediction Fantasy Sports
In sports betting, a parlay means that you bet on two or more teams to win. A few popular fantasy sports sites allow you to make these types of bets on DFS teams.
How Do Parlay and Prediction Fantasy Sports Work in Oregon?
DraftKings and FanDuel have sportsbooks for DFS games. This is a straightforward format of sports betting. The provider chooses fantasy teams that compete in the same league and gives you the odds for different types of bets.
You can create a parlay slip, just as you do with actual sports betting. If you don't like combining multiple bets in a parlay, you can opt for a single. Round Robins are also available on DraftKings. This is a type of bet that combines multiple parlays under a single slip.
Since online sports betting is legal in Oregon, you are allowed to make such wagers.
Sports Offered in Daily Fantasy Oregon
DraftKings, FanDuel, and most other platforms will allow you to create teams from a huge selection of sports:
Football (NFL season)
Basketball (NBA)
Baseball (Major League Baseball)
Hockey (NHL)
College football
College basketball
Golf
NASCAR
Soccer (English Premier League)
UEFA European Championships
Mixed martial arts
Esports is another interesting category in DFS. Esports teams are committed just like real athletes. They have serious championships, which you can turn into daily fantasy games. DraftKings allows you to create fantasy teams in Call of Duty, CS:GO, League of Legends, Rocket League, and eNASCAR.
The Most Exciting NFL Contests for DFS Players
There is no sports event more exciting than the Super Bowl. When you're a DFS player, it's more thrilling than ever. Oregon betting sites run contests with a million-dollar prize for the winner. Thousands of competitors join the fun with their own daily fantasy teams.
These are the contests to keep your eye on:
Millionaire Maker by DraftKings – Due to the large volume of players, the prize pool is huge. The winner takes $2 million of it.
NFL Sunday Million by FanDuel – Although the prize is "only" $1 million, the competition is not that fierce when compared to DraftKings, so you have a higher chance to win with your team.
How Is DFS Different from Sports Betting?
Many people make the mistake of identifying daily fantasy sports with wagering. It's not the same thing unless we're talking about DFS parlays and predictions.
When a DFS player drafts the team after evaluating players' statistics, they rely on their skill and knowledge of the game. This is not pure luck.
In traditional sports betting, the outcome is determined by the event's outcome. You bet on the team or player that wins or meets a certain goal. These are usually binary bets – you either win or lose.
The outcome of a DFS event is determined by the performances of individual players from several real sports events. The players of your team participate in different games, and the platform gives them points based on their performance. The accumulation of the points for players that you chose gives you a score, which ranks you on the top list.
In sports wagering, you play against the house. The bookie gives you odds, and their goal is to make a profit in the long term.
In DFS, you compete against other participants. The platform keeps a percentage of the total amount it collects from entry fees. However, it has to distribute the remaining funds between the participants. This is not what happens with sportsbooks.
Difference between DFS and Season-Long Fantasy Sports Contests
These are the main differences between season-long fantasy games and daily fantasy sports games:
The outcome is faster in DFS, since you don't have to compile points throughout the entire season and wait for the finale to see how you rank.
The cash payouts are bigger in DFS. That's because a larger pool of players is attracted to the events.
In DFS, you can get into any event when you feel like it. In season-long contests, your fantasy team plays through the entire season. That's a time-consuming activity.
Season-long games have an advantage in their social aspect. However, they are losing their popularity, since DFS attracts players with bigger prize pools and a simpler format.
What NOT to Do in DFS
Don't Ignore Players' Injuries – You'll have to follow the news when creating your team. Its performance depends on you being informed well.
Don't Use AI to Create Your Team – Yes; tools like Draftboard enable you to create a successful team without any effort. But that sucks the fun out of DFS.
Don't Get Too Attached to Players – You may be a sworn fan of a particular player, but when they don't perform well, they won't win your games.
Oregon Daily Fantasy Sports FAQ
Are daily fantasy sports legal in Oregon?

Yes; they are legal. Although there is no specific legal framework that regulates this industry in Oregon, there are no laws that ban DFS platforms from operating in the state.
How much money is in daily fantasy sports?

According to the latest official data, the DFS revenue in the U.S. alone was 2.91 billion for 2018.
Can you play on more than one daily fantasy sports website?

Yes; you're allowed to do that. But multiple platforms can distract you. It's best to read a review of the best daily fantasy sports apps and choose a single one for a start.
Is DFS just a form of sports betting?

DFS sportsbooks are similar to sports betting. However, playing daily fantasy sports is completely different. You create your own team and you compete against other participants.
How do I deposit on the best daily fantasy sports websites?

You have to create a profile on your chosen platform first. You can do that through its app or desktop site. It has to be a real profile with correct data. You will link it to a banking method (eWallet, card, or any other offered option). Then, you'll deposit an amount and you'll use it to pay the entry fees for competitions.
Do you have to pay taxes on winnings from DFS?

Yes. The winnings are taxable under federal laws, so you have to include them in your tax report.
What is the most popular daily fantasy sport?

In the USA, nothing beats football.
What is the minimum age required to participate in DFS?

In Oregon, you have to be at least 18 years old to participate in daily fantasy sports.
Can you make money playing daily fantasy sports?

Absolutely. If you create winning teams, you will get your part of the prize pool.