FanDuel Online DFS Review in Oregon - Betting & Bonus Codes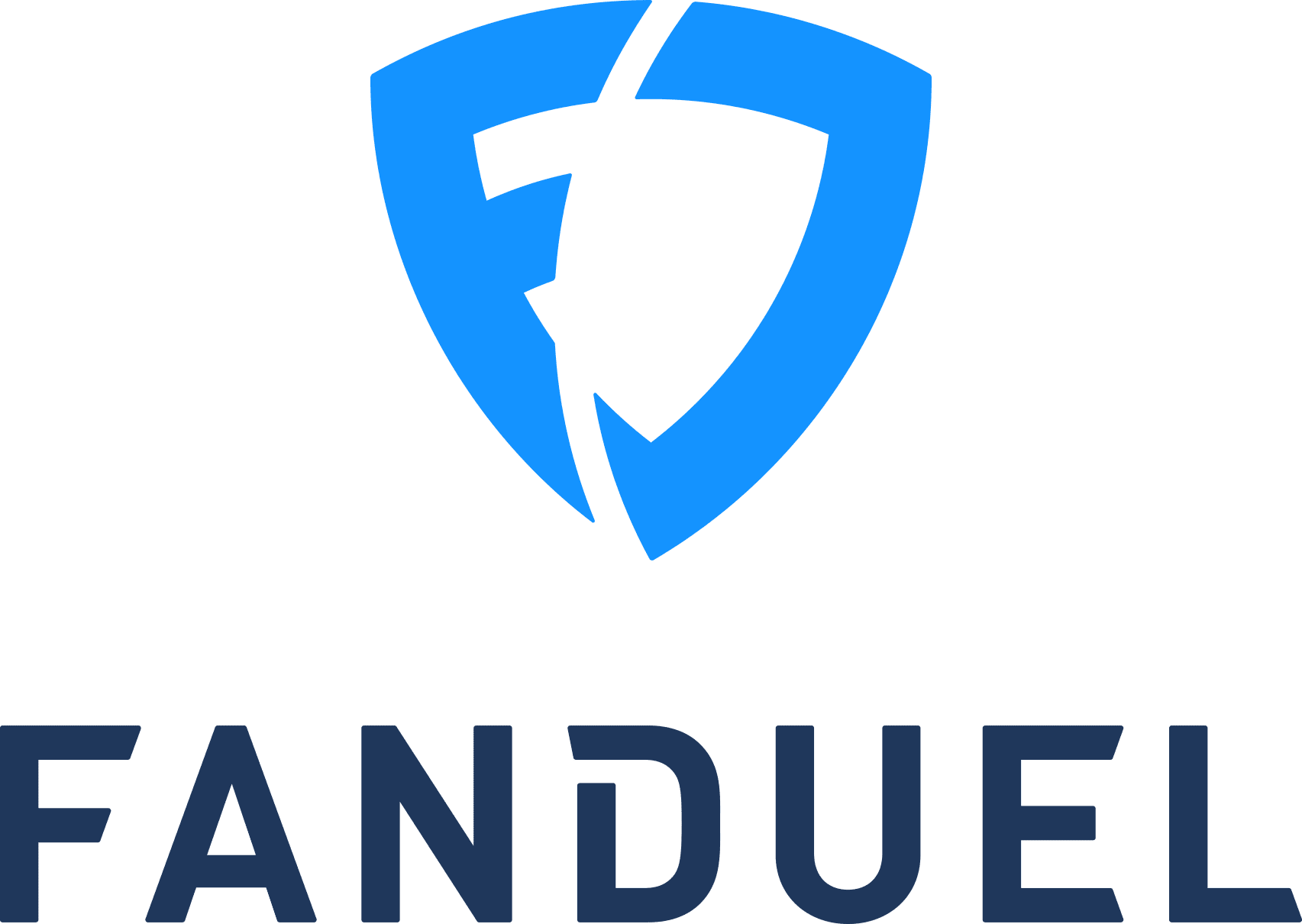 $500
Screenshots
FanDuel DFS, established in 2009, is one of the first fantasy sports websites founded in the US. In the past eleven years, it has turned out to be one of the largest DFS (Daily Fantasy Sports) sites in the industry. Back in 2018, Flutter Entertainment acquired FanDuel with a promise to spread the site's reach further and improve its content. In all these years of operation, FanDuel DFS has not only earned favors from the ardent fantasy sports fans, but also entered into partnerships with some of the biggest names in the fantasy sites, such as CBS, ESPN, and Yahoo. In this Oregon FanDuel DFS review, we will take a closer look at the features, bonus codes, promos, challenges, and more offered by the site in the state of Oregon.
Here's How To Take Part In FanDuel DFS Betting In Oregon
The steps to play in the top DFS betting sites in OR do not change much from one company to another, or even from one state to another. It is a basic process that involves the three steps mentioned below:
Start By Choosing A Contest
There are loads of different styles of games and types of contests to choose from. A pro-tip from this Oregon FanDuel DFS review: check out the player badges before entering into contests, especially if you've chosen to go for head-to-heads. The experienced players get a dark star, while highly experienced ones get a white star. Identify the skill level of your opponent to know what you're getting at
Pick A Team Or Players
You can build your team using any players as long as you don't exceed the salary cap set by the site. You can choose to play against only rookies or go for experienced gamers.
Let The Game Begin
You can watch and track your scores in real-time, and know about what you win. Your scoreboard will depend on the performance of players on the field.
Daily Fantasy Sports betting in Oregon is pretty simple, too. You start by choosing the contest or game and check out the betting options under it. Now, select the betting option that suits you while playing against other people.
Place the bet by entering the betting amount, and start the game. The scoring varies from one contest to another, and whether you'll win a cash prize or not depends on your skills and luck.
FanDuel DFS Bonus And Promo Codes Up For Grabs
All the exciting offers and bonuses have made FanDuel earn such fame in the US betting scene. You get a chance to win a bonus of up to $500 upon making your first deposit with FanDuel Fantasy. The company offers a twenty percent deposit match, with a maximum bonus of $500. No OR FanDuel DFS Promo code is needed for this deposit bonus, but it has to be used within thirty days from the date of issue. To top it off, on signing up, you will also get free NFL entries for the whole season.
Oregon FanDuel Loyalty Programs
Gaming gets more exciting with the FanDuel Players Club: the top-notch loyalty program by the site. All registered players of the site automatically get enrolled in the program. You'll be awarded special rewards depending on the amount of FDP (FanDuel Points) you earn monthly. For instance, the amount FDP earned by you in May determines your Players Club status for June.
Check the 'rewards center' in your account to access this loyalty program. You earn five FDPs for every one dollar you spend to enter the paid contests, and these are only valid for a month. Our FanDuel DFS online review in Oregon would suggest you watch out for promotions that increase the rate of earning FDP. You can use these FDPs for extra contests, rewards, and entries. You start earning rewards after you've collected fifty FDPs.
Top Sports Offered by FanDuel Daily Fantasy In Oregon
Given below is a brief overview of the popular sports challenges, as per our Oregon FanDuel DFS review:
NFL
You can play season-long fantasy football at FanDuel by filling up nine positions and staying under the $60,000 salary cap. Go with a new team each week, as it's always NFL season at this DFS site. Under the 'Friends Mode,' you can play with your friends for season-long and weekly cash prizes.
NBA
FanDuel offers a number of ways to play fantasy basketball in NBA style. You can play in a number of challenges, such as one-on-one, partial fixture, and beat the score. Try your hand at the low-entry fee contests, too, like NBA Dribbler, NBA Block, and NBA $2 DU.
MLB
Fill the nine positions on the roster while staying under the $35,000 salary cap. You can opt for a single game and beat the score challenges under MLB fantasy sport. Also, remember to keep up your practice through MLB Bunt, MLB Stolen Base, and MLB $5 DU.
NHL
Build the best line-up ever with the $50,000 salary cap, and hit the ice for a thrilling contest. A popular option here is the pocket change contest that lets you play for as little as a penny while giving you the chance to win major cash prizes. NHL Wrist Shot, NHL One-Timer, and NHL Deflection form the practice rink.
Golf
Start by selecting six golfers for the entire tournament of that week. If one golfer doesn't make the cut, his points are gone for the rest of the tournament. Thus, the right combo of sleepers and stars is necessary for staying below the salary cap. It comes with exciting bonuses like streak bonus, 5+ birdies, bounce back, and bogey-free round.
Soccer
When one drafts the team for soccer, they can choose a single-game roster to fill five positions under the $50 salary cap, or have a full roster of seven positions and a $100 salary cap.
Contest Types In FanDuel
Here are the top contest types for you to consider in FanDuel DFS:
50/50s: You'll win a prize if you finish in the top portion of the leaderboard. Everyone in the top half gets the same prize, and the prize value is only split in case there's a tie.
Head To Heads: These are winner-takes-all kinds of contests, where there is just one entry for you to beat. You can even create a private one-on-one contest with a friend.
Beat The Score: In this contest, you simply need to hit the target score, and you can not worry about reaching the finishing line. If you can simply beat the score, you get a share in the payout.
Tournaments: Tournaments are high-paying contests that have guaranteed prize pools. You'll find multi-entry and single-entry tournaments at FanDuel.
Multipliers: Multipliers give you the chance to win quadruple, triple, or double of your entry fee.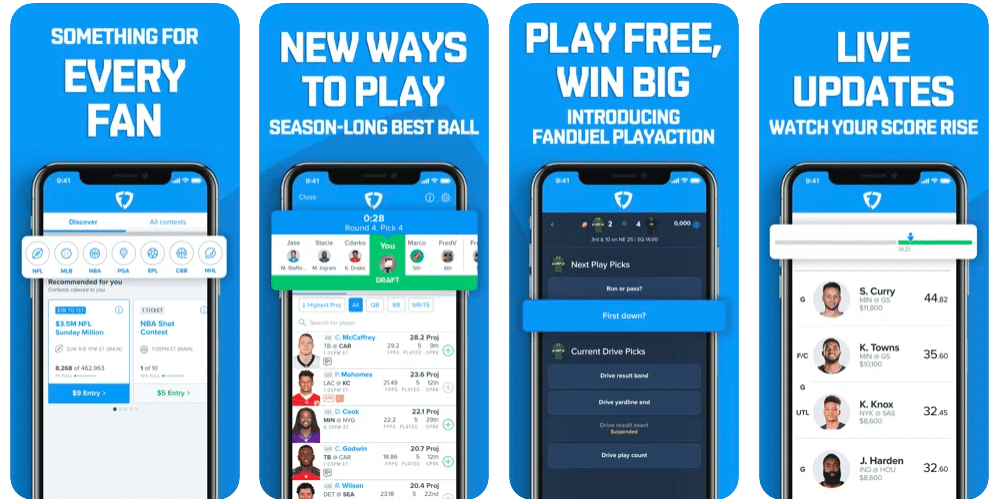 Reviewing The OR FanDuel DFS App
You can enjoy the salary cap-based contests on the FanDuel Apps that are available for both Android and iOS. So, there are separate apps for DFS fans and sportsbook enthusiasts. FanDuel has an iOS app solely for DFS and an Android app that works for both sportsbook and DFS. The user interface is smooth and easy to navigate for both apps.
Oregon FanDuel DFS Review For The Ease Of Banking
FanDuel accepts instant deposits through PayPal and Visa. The withdrawals are processed in PayPal within forty-eight hours and provide check by mail within a week. There are no additional charges for deposits or withdrawals. You'll find the withdrawal link on your account dropdown list.
Customer Support At Oregon Online Sportsbooks For DFS Bets
FanDuel leaves no scope of complaint with its support staff. You can reach them anytime you want through an online support section (https://www.fanduel.com/support), phone number (646-930-0860), and live chat. There's even a forum for the players to meet and offer suggestions to the community.
The Latest Buzz about FanDuel DFS
FanDuel has made a number of partnerships and collaborations this year, and it hopes to continue growing at this rate in the future. FanDuel customers are all set to receive over $30 million in presents thanks to the multi-year partnership between FanDuel and the renowned sports analyst, Charles Barkley. From this year, FanDuel has also become the official sports betting partner of the Detroit Pistons.
Review of FanDuel DFS: Final Thoughts
This Oregon FanDuel DFS review finds to be quite a remarkable site for DFS gaming in Oregon. It has a multitude of features, cash prizes, contests, and leagues to make every gamer in Oregon really happy. We are also really impressed by the user interface of the site and the apps. It's time to go and check it out for yourself.
Oregon FanDuel Online DFS FAQ
Is FanDuel DFS legal in Oregon?

Yes, FanDuel DFS is legal in the state of Oregon. You can visit FanDuel DFS directly in Oregon and enjoy your favorite fantasy sports.
How to choose the contest on FanDuel DFS in Oregon?

You will find a list of contests to enter under each fantasy sports league. Start with 50/50 if you're a beginner, and you can move on to the rest later.
Is there an Android app for FanDuel DFS site?

FanDuel DFS Android app exists. You will also find an app for it on the Apple App Store.
How to check odds on FanDuel DFS?

Visit the official website of FanDuel DFS and scroll down. You will find a list of Oregon FanDuel DFS odds mentioned for different popular sports.
Can I bet on FanDuel DFS if I am 18 in Oregon?

The age requirement for FanDuel DFS is at least 18 years. So, you can bet on the site in Oregon if you're eighteen.